Hi!!  Thank you for stopping by!  I have worked hard to get where I am now, leading a team of designers and developers who have successfully completed work on over 200 websites in 5 short years!
Better than Average Branding by Charles Montgomery's Amazing Team!
With the number of themes and templates available, average websites are easy to do, yet we haven't created one average website yet.  We are a full business branding and brand design team at your command!  If you hired a branding team, would you rather they handed you their answer? or multiple options?
Your Brand – Your Call
While we could present branding solutions like many other branding teams, we actually prefer to deliver what our clients want to see.  We like them happy, and our graphic designers are able to work in office with you, or remotely, to deliver the best of what you are hoping for, the best of your dreams – and the best brand designs money can buy.
Click this image to see what other types of ongoing effort we provide through our Power Internet Marketing…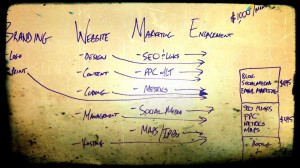 Get Yours Now – For Free!
I know you aren't here simply to show your support – so I hope you find the value you are looking for… you will see free downloads to the right column – please get some!
Otherwise I hope these blog articles, the email newsletter and the terrific work we have done previously can point you in the direction you need to go… call me any time (or email) and I will respond with personal insight into your situation!
Our Future
Feel free to add me to your social media circles, invite me to your local events, and follow me to my goings on – and let's link up!